All Eyes on Liverpool and Chelsea as Premier League Reaches Final Day
The English Premier League is heading towards the final day of the season, and one thing that remains unsolved is who will bag the final Champions League spot. Liverpool currently hold onto that spot right now and they are huge favourites to secure it but Chelsea will not give up their chase until it is mathematically impossible for them to leapfrog Liverpool.
The reason that we have come to this is because Liverpool have been playing very poor recently, despite their Champions League progress. They have won just one of their last five league games, compared to the four wins Chelsea have picked up in the same time period. Chelsea dropped two vital points on Wednesday night when they drew at home 1-1 with Huddersfield. Had they picked up three points there, this would have been a great end to the season but with the way things are right now, there is only one situation that will give Chelsea the Champions League spot ahead of Liverpool.
To qualify for the Champions League, Chelsea must beat Newcastle away and also rely on Liverpool losing at home to Brighton. No other scenario would give Chelsea the fourth spot, draws will not matter. The games must end in wins for Chelsea and Brighton. While many will fancy Chelsea to win at Newcastle, it looks extremely unlikely that Liverpool will lose their game at home to Brighton. The game means very little to Brighton, while it is an important one for Liverpool and they have the quality to pick up the point they need on Sunday.
There is no doubt that Liverpool have been far from their best in recent Premier League games and should they lose their top-four spot it would be a huge disappointment for their fans. All eyes have been on the Champions League in recent weeks, and their home form has suffered because of that. It has also shown that they need to add a couple of players over the summer if they want to compete on more than one front, because towards the end of this season they have looked a tired team, and certainly could do with freshening up. You can win many leagues and trophies at this time of year if Liverpool wants to do that they cannot do it with tired players, so this is something they will have to address this summer when they take a look at the transfer market.
With everything else already decided all eyes will be on Liverpool and Chelsea as they battle it out for a top-four spot in the Premier League to end the season. Liverpool are in the driving seat and although they look tired and have been in poor form recently in the league, they surely have enough to pick up at least a point against Brighton to cement their place and leave Chelsea back in 5th despite their recent push.
Receive exclusive betting tips and offers.
SIGN UP
EXCLUSIVE
100% Deposit Bonus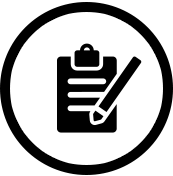 1. REGISTER
Register an account with Betsson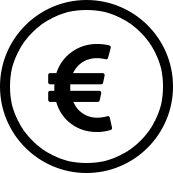 2. DEPOSIT
Deposit up to €75 in your new account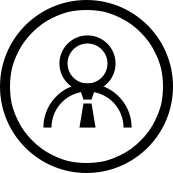 3. BONUS
Get a 100% bonus!
RECOMENDED BOOKMAKERS
THE BEST promotions and free bets available